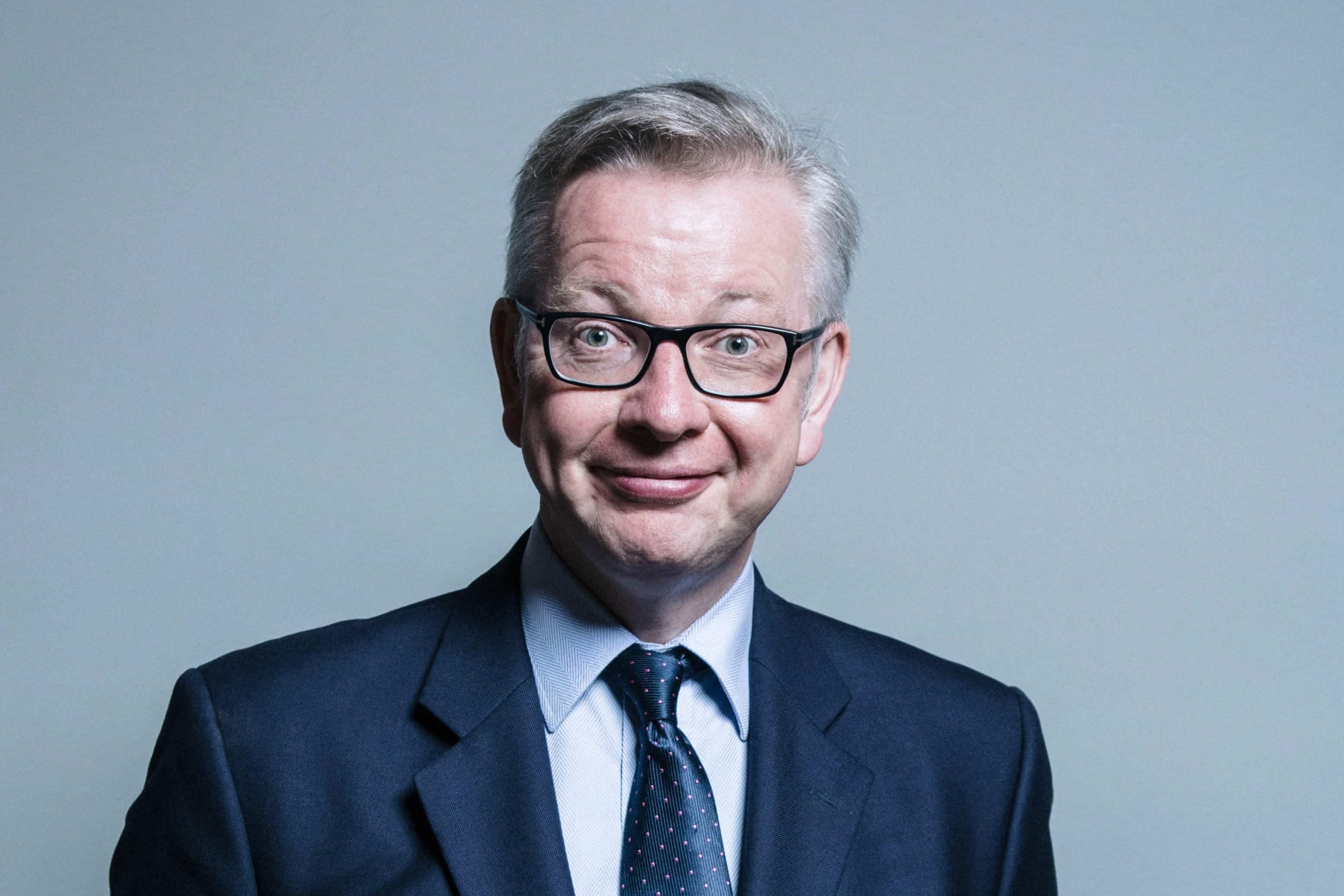 Proposed government planning reforms "paused" as planning welcomes another new Secretary of State.
Robert Jenrick Sacked
Robert Jenrick was unceremoniously sacked by the Prime Minister last week, as Tory Party fixer Michael Gove was handed what has become a poison chalice in Tory circles over the last six years – fixing the housing crisis.
Mr Gove, whose former berths include Education, Justice, Environment and, most recently, the Cabinet Office, will be charged not just with fixing housing, but also resolving the cladding crisis, defining and delivering on 'levelling up', and saving the Union.
He has a reputation for delivering reform, often in the teeth of vested interests, although a more mixed reputation for delivering effective reform. Certainly, there are areas of his responsibility that have needed reform for a long time – and they definitely have strong vested interests.
Rebranding to the Department for Levelling Up, Housing and Communities
His first act of reform has been to spend millions of pounds on rebranding the department the "Department for Levelling Up, Housing and Communities". There have been grumbles about what this means for Local Government, but given they coped admirably in the Department of Environment for decades, and in the Office of the Deputy Prime Minister, prior to becoming the Department for Communities and Local Government, and then the Ministry of Housing, Communities and Local Government.
Potentially more seriously than the waste of millions of pounds on a pointless rebranding exercise will be the "pause" to government planning reforms. These reforms are significantly controversial and have been blamed by backbench Tory MPs for the loss of a Parliamentary By-election in Chesham and Amersham earlier this year. But there does need to be significant changes to the way we deliver local planning if we want to deliver the 3 million houses needed over the next 10 years.
Why do we need Government Planning Reforms?
One of the biggest bottlenecks for new housing is the planning process – from start to finish. Engagement with planners in pre-application advice is often poor. Few councils have any service level agreement to deliver pre-application advice swiftly or accurately. Councils routinely argue at appeal that pre-application advice is not binding on the council and therefore the applicant has no right to rely upon it. The fees are set by councils, so they vary widely. Once an application is submitted, some councils use the validation process to manage the volume of applications their development management team have to consider – slowing validation, which has no time limits, in order to allow councils to meet targets on the number of applications determined within 8 or 13 weeks. Then once validated, in many councils, it is impossible to speak with the case officer, who will not give any feedback on the application or on issues in the consultation. Even once permission is granted, the discharge of conditions required before a spade is put into the ground can take months or in some cases years.
Is Planning Reform Michael Gove's Priority?
How to fix these various problems will be Mr Gove's second or third priority in his new department; the pointless name change makes it clear that Levelling Up will be his first priority. But if he can resolve some of the substantial issues in planning, it can actually help deliver his other priorities. Planning is well placed to deliver issues like Levelling Up as well as dealing with the Housing crisis and underpinning significant economic growth, vital for paying off the enormous national debts taken on during the pandemic.
Can Mr Gove resolve a problem that has escaped Secretaries of State with responsibility for planning from all parties for decades? Will the government planning reforms actually take place? We shall see. Whatever happens, it will certainly not be a boring time to be a planner…
(Image sourced from Commons)